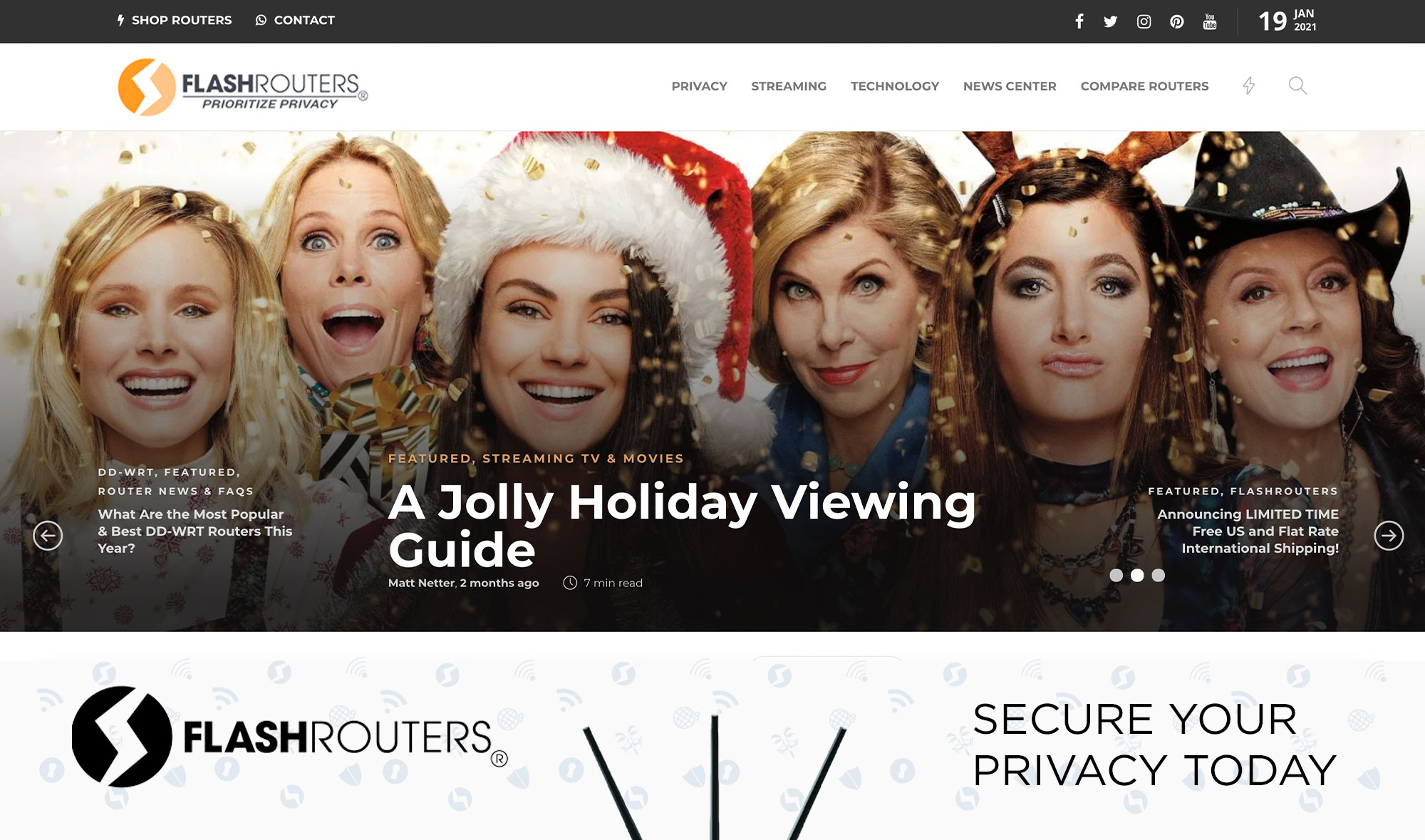 FlashRouters | Prioritize Privacy
In an age where keeping your data and devices secure is more relevant than ever, FlashRouters puts the power of VPN management for your home or business completely in your hands. In laymen's terms, FlashRouters resells top-of-the-line WiFi routers that that are preinstalled with superpower firmware that make Virtual Private Network (VPN) Management as simple as facebook. Its firmware also noticeably enhances your router's performance (aka routers on steroids). For those of you who have worked with VPNs or need speedy connections, this should be music to your ears.
Fake Plastic has been working with the company for some time now and we have developed a new Support Center for customers, an amazing internet privacy blog with 100's of articles and tutorials and we worked with a team of Magento developers and designers to create new and improved home for its e-commerce shop.
Websites: flashrouters.com | blog.flashrouters.com | support.flashrouters.com
Platforms: WordPress / Magento