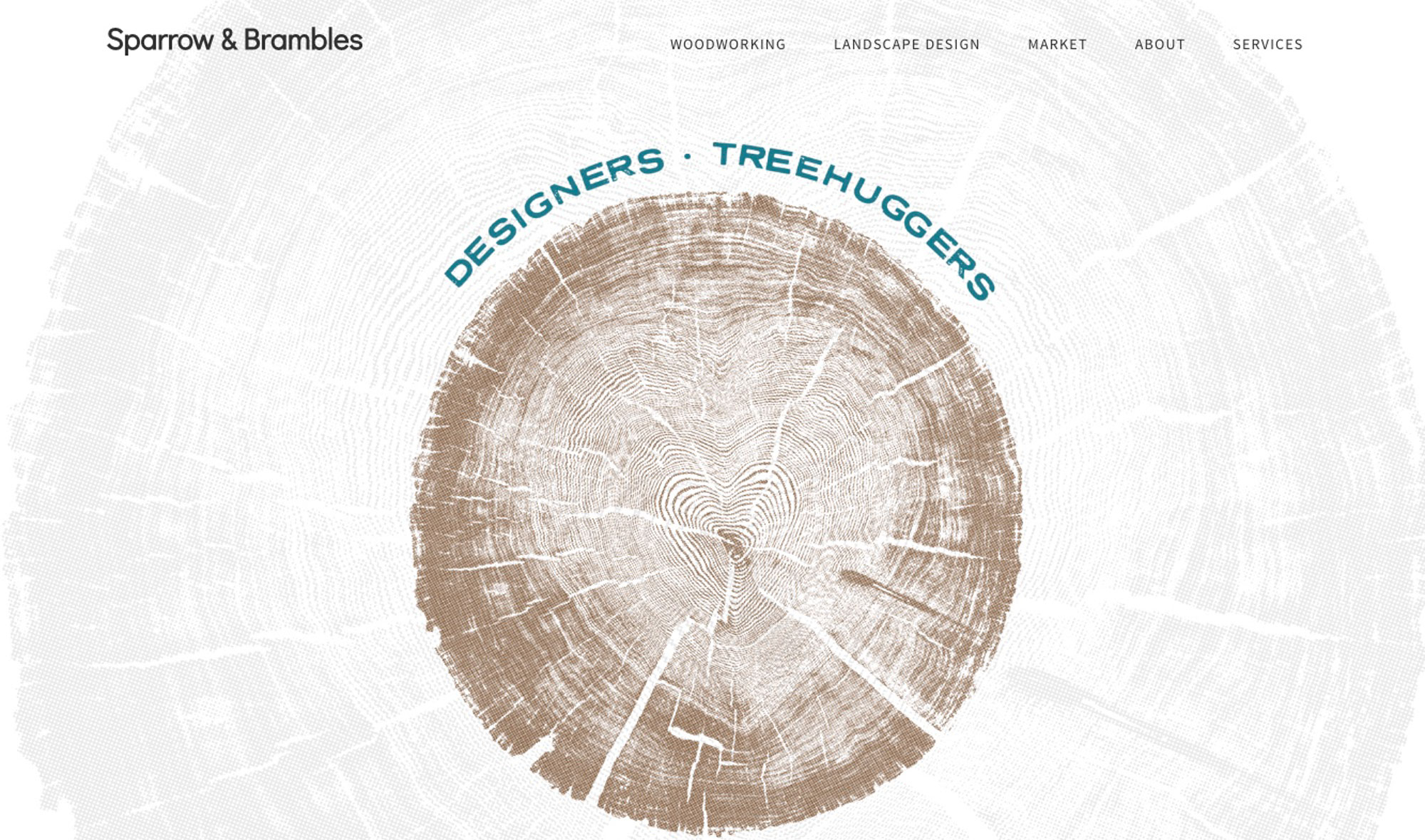 Sparrow and Brambles
Sparrow and Brambles is a design company built on a passion for creativity and a deep love for the environment. Run by Eleanor James and Frank Toth, a husband and wife team, Sparrow and Brambles offer custom landscape design, woodworking and specialty products. Always focusing on sustainability, these two artists give clients something rarely offered in the sector.
Designing the company's website, which includes a general portfolio of their services, as well as an Etsy-linked shop, was a pleasure. As I've stated in the past, working with artists adds so much to a project and this site is further proof. Using original artwork from Eleanor James for all the design element backgrounds and illustrations really made this minimalist design pop.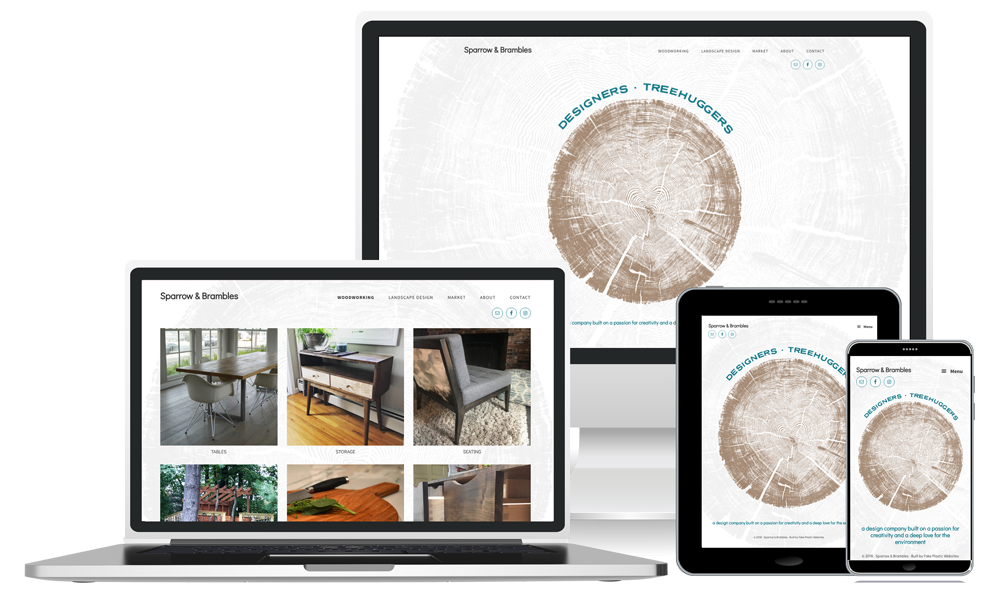 Website: sparrowandbrambles.com
Published: February 2018
Platform: WordPress